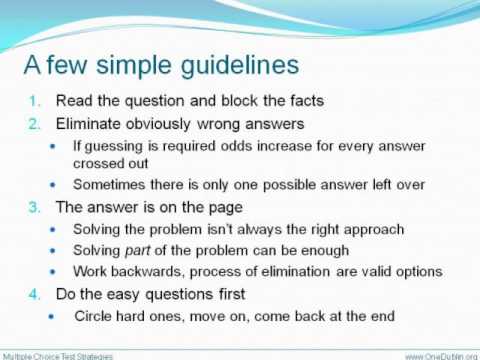 Transcript:
Multiple choice tests for better, or worse are here to stay.
To help parents and students navigate the standardized tests universe, OneDublin.org has prepared this presentation.
We're going to go through a few simple guidelines, that if followed along with a lot of practice will help students do better on standardized test.